Traditional Italian dishes
Come explore the flavors of Italy
La Plata, MD
Enjoy the Italian Food in Good Atmosphere
Il gusto ristorante offers a relaxing atmosphere and good atmosphere to share with friends or family.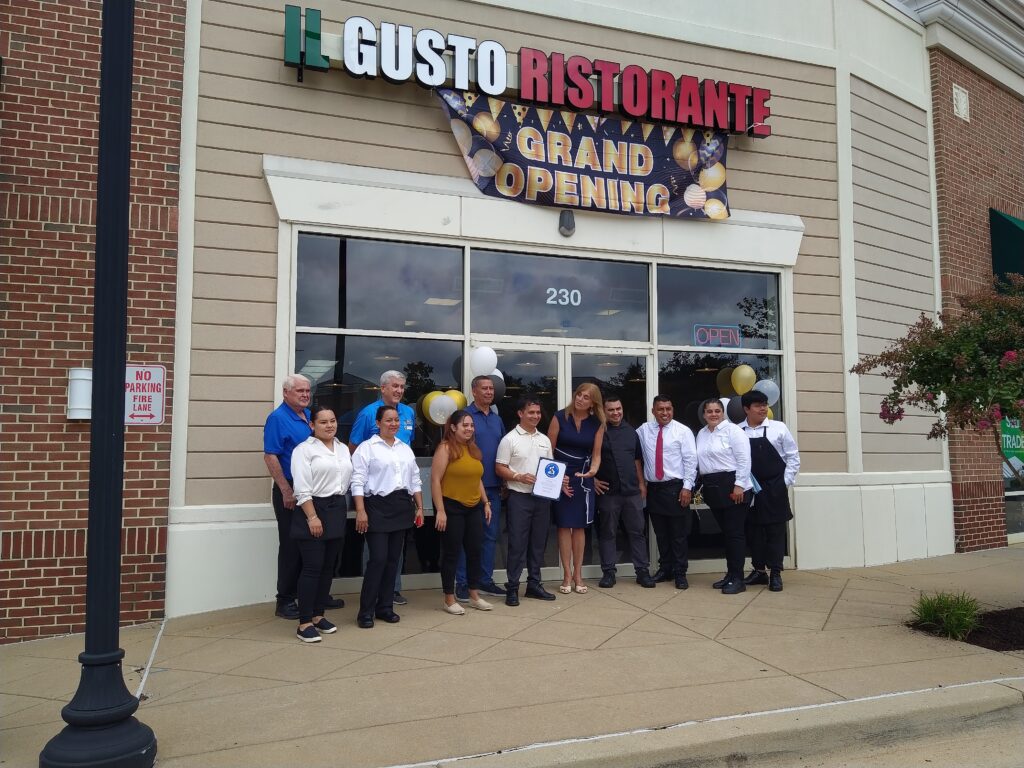 Our staff is happy to start serving the entire community of La Plata Maryland, offering a lot of experience and kindness in our service.
Arugula salad with shaved parmigiano reggiano
Yogurt pannacotta with fresh strawberry coulis
Spicy Italian sausage with fresh kale and russet potatoes
in a creamy broth.
FETTUCCINE AL RAGÜ Dl VITELLO
Housemade fettuccine with veal ragü
PAPPARDELLE AL RAGÜ Dl FUNGHI
Wide housemade pasta with mushroom ragü
Ricotta gnocchi in a fresh cherry tomato sauce
Grilled lamp chops with thyme, rosemary and garlic
This was my first time eating here. I have to say the food was very good. The ingredients tasted fresh no corners where cut.
The food was fantastic. This is a brand new restaurant. I hope everyone will try it and give it the support it needs to succeed. It looked like they are planning to have a bar not sure when. We had Carpaccio, Zuppa, Veal Ragu, Fettuccine Alfredo, and Tiramisu. I would recommend everything. Can't wait to go back and try everything else.
The homemade gnocchi in the the cherry tomato sauce was absolutely delicious. Others had the veal ragu, salmon w/orange sauce, and chicken parm. Everyone loved the food. The tapenade served with the focaccia is so good. The tiramisu is outstanding.
For your special event or reservation please call and made you reservation